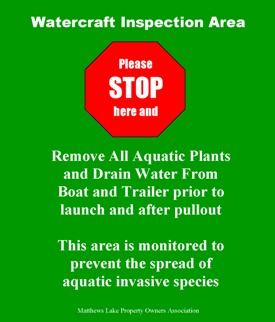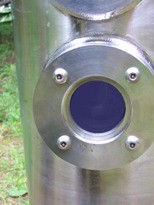 Preventative Monitoring of Boat Launches
Its clear that prevention of infestation to begin with retains property values, lake quality, and usability.
Prevention requires monitoring of boat launches to lakes. Effective training and procedures for volunteers and paid workers exist. Many lakes have commitments to monitor the launches several weekends out of the summer. While in person monitoring is ideal, challenges such as costs, availability, scheduling, training, still exist. To reduce the risk of a visitor launching at an odd hour, it's important to be on duty all the time. There haven't been good solutions for this challenge, until now...
Environmental Sentry Protection, LLC has developed an un-manned system to monitor boat landing activities, capture video events, and make this information for available for review by lake constituents and officials. It is a tamper-proof, onsite solution to capture boater activities to ensure compliance with the Aquatic Invasive Species clean-off laws so lakes can be protected from the extensive impact of new exotic species.
Features include:
Continuous (7x24) video capture of launches

Vehicle identification

Analysis of visitor clean off compliance

Web access to historical videos

Configurable video duration

Standalone deployment (no power or communications lines)

Ruggedized housing to withstand abuse

Seasonal installation at boat launches

Remote management and diagnostics