Environmental Sentry Protection, LLC
13500 Grove Drive #1301 Maple Grove, MN 55311
---
Phone 763-473-0051
Fax 763-473-3765
info(at)environmentalsentry.com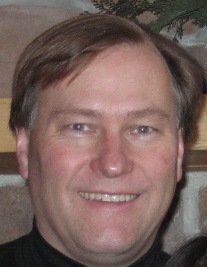 The founder, Eric Lindberg, has a background in a variety of computer and software technologies that contribute to this design and its development. With a degree in Computer Science and Business Administration his 25 year technology career has worked as Software Engineer, Website Development, Database Administration, Project Manager, and Director of Sales for companies such as Sun Microsystems, Sperry Univac, Prime Computer, Keane, Advanced Technologies, and Alebra Technologies.
'Protecting our environment and lakes is no longer an option, its our legacy.'
Contact Information
Environmental Sentry Protection, LLC focuses on the development of applied technologies to protect natural resources as allowed by law. Our initial product is designed to be deployed in remote locations for the video monitoring, capture, and enforcement of conformance to applicable laws restricting the transport of exotic species.
Our systems are developed by utilizing industry experts in electrical engineering, structural design, and software development.
---
Tell us what you think about our web site, our products, our organization, or anything else that comes to mind. We welcome all of your comments and suggestions.